Aug 18, 2020 • 17M
Is capitalism fucking with your sex life?
The Overthinker's Guide To Sex is a sex and relationships newsletter written by freelance journalist Franki Cookney. This is the audio version.
Hello and apologies if you signed up to this newsletter thinking it was going to be a jolly little romp through the trials and turn-ons of being a sex positive gal about town and are now faced with this daunting headline! Did you think subscribing to a sex newsletter was going to be fun? Well, you were wrong! I've said it before and I'll say it again, hanging out with me is The Least Fun You Can Have While Talking About Sex (this would actually make a great title for my memoir).
I'm joking of course. Partly in the sense that I am of course intending to make this fun. But also because I genuinely don't think discussing the impact of politics and economics on sex is boring. Seriously. I am already having a great time.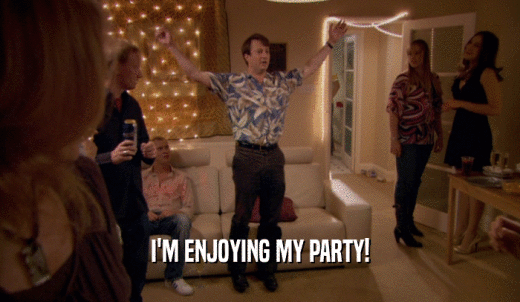 It needn't be daunting either. Really, it's just another way of looking at what society teaches us sex should be and asking ourselves whether that actually works for us.
As a journalist, I naturally spend a lot of time thinking not just about the way ideas get presented in the media but how they get repackaged and resold to us. One good example is sex positivity. Sex positivity as an ideology came to prominence in the late 70s and 80s as a response to anti-porn campaigns. Radical feminism argued that pornography was "an exercise in the subordination of women" because it portrays us as sex objects who exist for the pleasure of men.
They made some fair points but people started to question this message as being too focussed on victimhood and ignoring women's own sexual agency. In her 1981 essay "Pornography and Pleasure,"writer Paula Webster argued that "a stance of moralising about sexual imagery and, by implication, practice, gets us no closer to defining how sexual activity and fantasy fit into our lives or our analysis of oppression."
Calling yourself pro-sex or sex positive was about including, not shutting down, things like porn and sex work and engaging with straight male desire and patriarchal heterosexuality more generally. At the very least sex positivity urged us not to assume these things were inherently bad or even inherently unfeminist but asked what we might learn from them, what we might be able to unpick from them that could help and inform feminism.
These days I feel like sex positivity means something slightly different. The way I see it, quite a lot of the time, sex positivity gets twisted into meaning "up for it". To be "sex positive" now, it often seems as though we have to be constantly interested in and open to sex, in all its forms. Furthermore, we should be seeking to build on our sexual knowledge and experience, to improve it: "Five positions you have to try;" "These moves will blow his mind;" "This one trick will make her scream!"
This brand of sex positivity is rooted in capitalist ideas of accumulation and acquisition. A great sex life is often defined by quantity, not quality, and even quality itself is judged in accumulative terms. We're pushed to keep trying more things, acquire more experiences, be more up for it. Sex positivity, as far as it's been coopted b capitalism is competitive and constantly striving to be better. Magazines boast the "hottest" sex tips, advice for your "best ever" orgasm. We're encouraged to "spice things up", seek better, hotter, racier, steamier sex.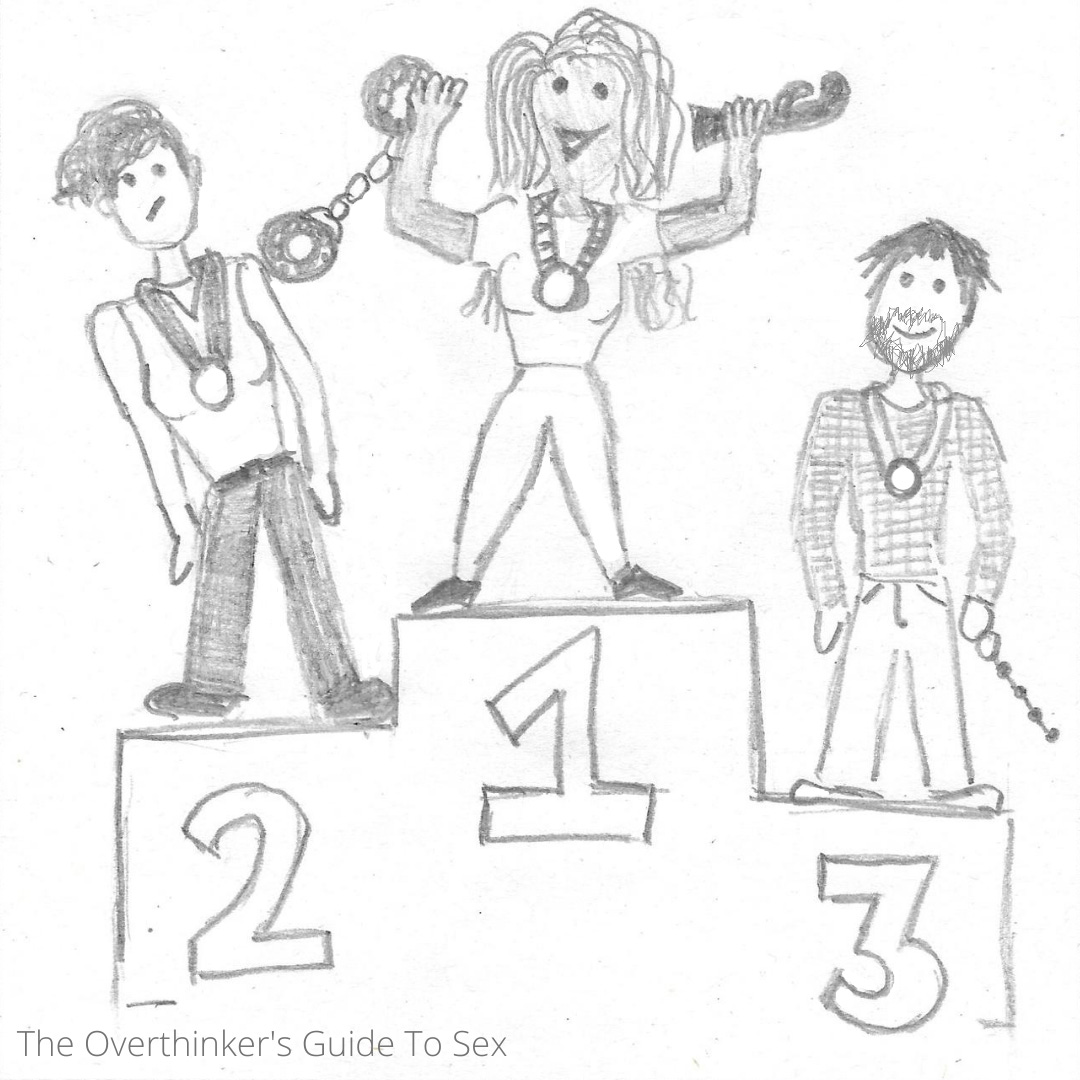 If sexual self-improvement is a turn-on for you then that is A-OK. If having sex frequently is something you personally need and enjoy there's absolutely no reason why you shouldn't place value on quantity. All I'm doing - all I'm ever doing with this newsletter - is encouraging us to think about whether the way society values sex and relationships actually works for us personally. Are these our values or are these just things we've been taught to value?
I like to have fun with sex, I like to try things out and experiment because I'm a naturally curious person and curiosity is something I value in a sexual partner too. But I also really really like reliable sex. Sometimes when my husband and I are tired but horny, we'll do what I think of as "exchanging orgasms". Basically he'll get me off in my preferred way and then I'll get him off in his preferred way. And I'm pretty happy with that. That kind of intimacy, comfort and familiarity is one of the great joys of a long term relationship but it often gets painted as a downside. 
A friend once told me he was worried his sex life with his wife was boring. "We've been together a long time, we know exactly what the other likes, and so our sex can often be pretty speedy," he said. "To be honest, when you're busy with work and kids, being able to get in and out in ten minutes can be pretty handy and we both always orgasm and it's fun but… I  worry that we're not very exciting compared to other people."
I asked him if either he or his wife was unhappy with the sex they were having and he said no. So why was he bothered whether it seemed "exciting"? The answer, I think, is because for all the talk of sexual fulfillment, capitalist sex positivity doesn't actually want us to be fulfilled. We're not supposed to think we have enough, we're supposed to always want more. We're pushed to keep striving for better. Partly because those are the capitalist ideals, but partly also because contentment can't be sold to.
To keep desire alive, we're told, we need novelty. To some extent this is true. In Untrue, the book I'm reading at the moment, anthropologist Wednesday Martin talks about how female macaques have been observed to lose interest in sex over time, growing listless and depressed… until new males are introduced to the population, at which point they are once again "assertively and insistently" DTF. Martin relays the conclusions of primatologist Meredith Small when she notes that that "a thirst for novelty is the single most observable trait among all the sexual behaviours, preferences and drivers of female primates."
The Coolidge Effect refers to the way that many male animals have been observed to reach a point of satiation with a single mating partner, only for "mating behavior" to be restored when a new female is introduced.
Human beings also enjoy and in some cases feel the need for novelty. But novelty doesn't have to be material. In her recent book, clinical psychologist and psychosexologist Dr Karen Gurney refers to research which found that couples who engage in "self-expansion" activities, that is, activities that allow them to learn new things about themselves or each other and "create conditions of novelty, distance, and newness," experienced higher levels of desire over longer periods of time.
(Of course, one only has to talk to a group of friends to know that not everyone will experience this thirst for novelty to the same extent. Like most things in the human experience, I strongly suspect we fall on a spectrum, and our place on that spectrum is unlikely to be fixed. Sometimes we crave the new, other times we feel drawn to the familiar. It seems to me that all of these states, as well as our propensity for change, are natural and normal.)
Under capitalism, this idea of novelty gets co-opted and turned into something else, namely, stuff. The novelty we're told we need comes in the form of new lingerie, new accessories, new sex toys. 
Don't get me wrong, I love sex toys and I know so many people for whom toys have opened the door to pleasure they didn't know was possible. The right toy can turn somebody's experience of sex around. And I'm not suggesting that we shouldn't ever get excited about material things (or that consumption can't be sexually exciting in and of itself). I am also well aware that repressive norms around how sex "should" be and how our bodies "should" work have prevented lot of people from using toys and lube during sex and I am delighted that some of those are starting to be challenged because the more we feel free to explore and choose what feels good to us, the better.
But increasingly I've seen it implied that if we really want to think of ourselves as sex positive and in possession of a "great sex life" we should own sex toys, that we should try out new things, that we should use products such as lube. A few weeks ago I shared this article that discusses sex without sex toys as being "old-fashioned". The message is that if you want to be truly progressive, truly liberated, truly sex positive, you need to be doing certain things and this bothers me. Because you're not freeing people from norms here, you're just switching out old norms for new ones. 
Know anyone else who would enjoy this newsletter? Send it their way!
---
What do YOU think?
The marker of a good sex life is often defined by often we have it… obviously I think that's bullshit (not least because we're only talking about partnered sex here, no one ever asks how often you masturbate!) But that being said, I am interested to know how often you reckon you'd have partnered sex in an ideal world. I think for me, at this point in my life, with all the committments I have, I could be pretty happy with once a week. What about you? Hit reply on this email, comment below, or click the link below to post on the discussion boards!
---
What's on my mind this week...
Sex and gender
I interviewed Sophie-Grace Chappell this week for a piece I'm working on and as part of my research, I read this interview she recently did for The Philosopher's Magazine.
Professor Chappell is a professor of philosophy for the Open University. She's also transgender. The interviewer asked for her thoughts on sex and gender theory and her response I think is fantastic, in particular the part I've highlighted below.
"Biological sex is not a social construct," she said. "But even if it was, it wouldn't follow, for heaven's sake, that biological sex "is not real". Money is a social construct. Crime is a social construct. Science is a social construct. War & Peace is a social construct. Music is a social construct. This interview is a social construct. Yet all of these things are perfectly real. [...] They don't have the reality of the natural kinds that science is concerned with, like Panthera Tigris Tigris and H2O and tungsten. But whoever said that the only real kinds of things were the natural kinds?
"By contrast with biological sex, gender is a social construct. It's real, but it's a historical and social reality [...] Does that mean that gender is more easily changed than biological sex? No, not necessarily. Just because something is a social construct it doesn't follow that it's easy to change; just because something is a natural kind it doesn't follow that it's not easy to change. You will sooner extirpate the weeds from your garden than end the history of racism. For similar reasons, the fact that gender is a social construct does not imply that gender is easily abolished or even readily malleable."
Vanilla-shaming
Last week on Twitter Ann Summers were running a poll. Followers were asked to tick how they would describe their sex life. The options were: Vanilla, Extra Hot, A Little Bit Of Both. This annoyed me because, as I've discussed in this newsletter, I strongly reject the idea that some kinds of sex are hotter than others. This way of ranking them - intentional or otherwise - is exactly what I was referring to when I talked about the capitalist drive to compete, to always strive for the "next step up". But the subtle message that we should be aspiring to ever kinkier, more adventurous kinds of sex, and that having "vanilla" sex is a bit tame or boring pisses me off too. Because first of all, "vanilla" does not mean boring. It was never supposed to mean boring. It refers to something having broad appeal, versus other kinds of flavours which may be a bit more of an acquired taste, or which we may prefer in smaller quantities. I talked a bit about this in the episode of The Second Circle podcast aptly entitled, Finest Madagasgan Vanilla. The point, of course, is that good vanilla can be absolutely delicious and if vanilla is your favourite flavour then you should not feel under pressure to try anything else if you don't want to.
(FWIW my favourite spice in the entire world is cardamom. Make of that what you will.)
---
A couple more things to (over)think about…
Did a friend forward this newsletter to you? Subscribe to it here:
---
The Overthinker's Guide To Sex is written by freelance journalist Franki Cookney.
To read more of my work, or to get in touch with me go to frankicookney.com. You can also find me on Twitter, Instagram and Facebook.
It's my intention to keep this newsletter free for those who need it. But if you enjoyed reading it and would like to buy me a coffee to keep my brain fired up and allow me to keep pouring love and energy into this work, you can do that here: